At Banfield Carpentry, we have converted many lofts to increase available space in your home as an alternative to moving property. As your family grows, you need more living space; newborns need a nursery, teens need their own room, yours parents may need to move in with you, perhaps you might need home office space for a home business.
Attic or Loft Conversion
A loft conversion simply turns your existing attic space into a new suite of rooms. The most common conversion includes a bedroom, bathroom, and closet. Depending on the roof work needed, a conversion lets you add to your living space or storage space. Adding living space and additional bathrooms increases your home's value, should you decide to move in the future.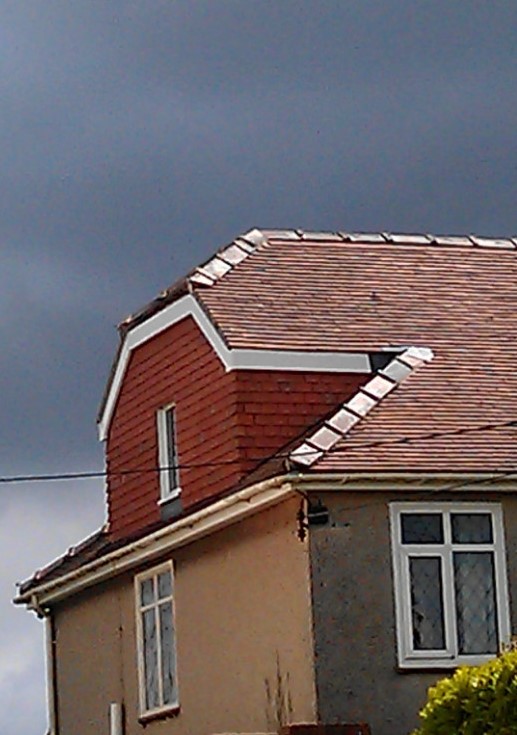 Design Types
Three essential design types for attic conversation exist:
room in roof,
dormer loft extension,
raising the roof.
Each design type requires the same basic structural changes, but the dormer option and raising the roof both add requirements to the list. They each require:
floor reinforcement,
skylights,
insulation,
a staircase to access it,
electrical, lighting and heating,
fire safety measures such as smoke alarms.
A dormer loft extension requires all of the above plus dormer windows. The raising the roof design literally requires removing the existing roof and replacing it with a roof of greater height, plus all of the above requirements.
An attic conversion provides you with additional space for a growing family. You won't need to move. It lets you expand your home without the expense of expanding the foundation which adding a room or addition to the ground floor requires. It improves your home's resale value while giving you new space to enjoy until then. Investing in a loft or attic conversion provides many benefits with zero downside.
There are many considerations before taking on a loft conversion, but we are very happy to come to your property and take a look for you to give you a better understanding of whats required as every home is different and there are a variety of ways you can use the available space more efficiently. Check out the loft conversion page for more information.